Lately I've been learning more about (and tasting...) wine whenever I can. While I don't really aspire to reach a sommelier's level of understanding, it would be nice to have a more developed wine palate and truly appreciate what I'm drinking.
With all this wine comes a lot of corks. I always save them...but for what? Pinterest to the rescue! Here are some of my favorite repurposed wine cork ideas:
1.
Wine cork holder
Corny? Maybe. Adorable? Definitely. Every now and then, it's probably good to remind yourself not to drink alone. I like the idea of the cork collection doubling as decoration. This one can be purchased on
Etsy
, but I'm confident I could make my own.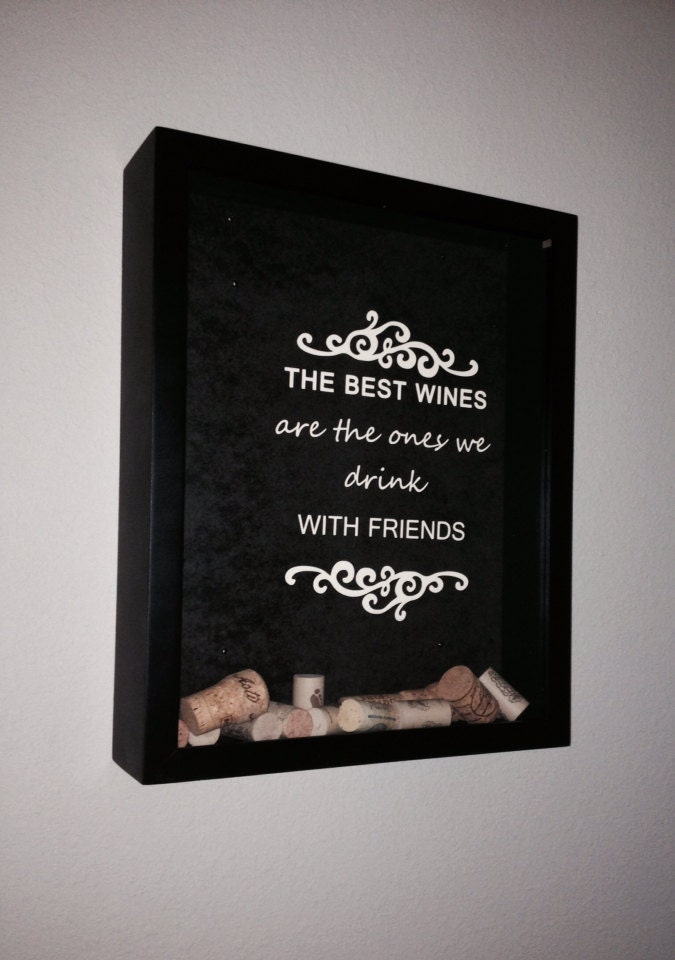 2.
Wine cork initial
I love this one, especially with the tinted ends of the corks facing out. The letters can be used as wall art or made into a wreath. You can find instructions
here
.
3. Wine cork board
There are a lot of wine cork board images out there, but
this one
is my absolute favorite. It would be so easy to customize the frame to your decor.
4. Wine cork magnets
I love the idea of using them on your fridge for a
super simple
but personalized look.
Have you ever successfully re-purposed wine corks? Any tips?
xo,
Rachel